Each year at Christmas time, my family watches through a cultivated list of favorite Christmas movies. We know them almost by heart. Occasionally, we'll add a new one. However, the list doesn't grow too much (and it certainly does not include the litany of Hallmark and Lifetime Christmas movies. . .bleah!).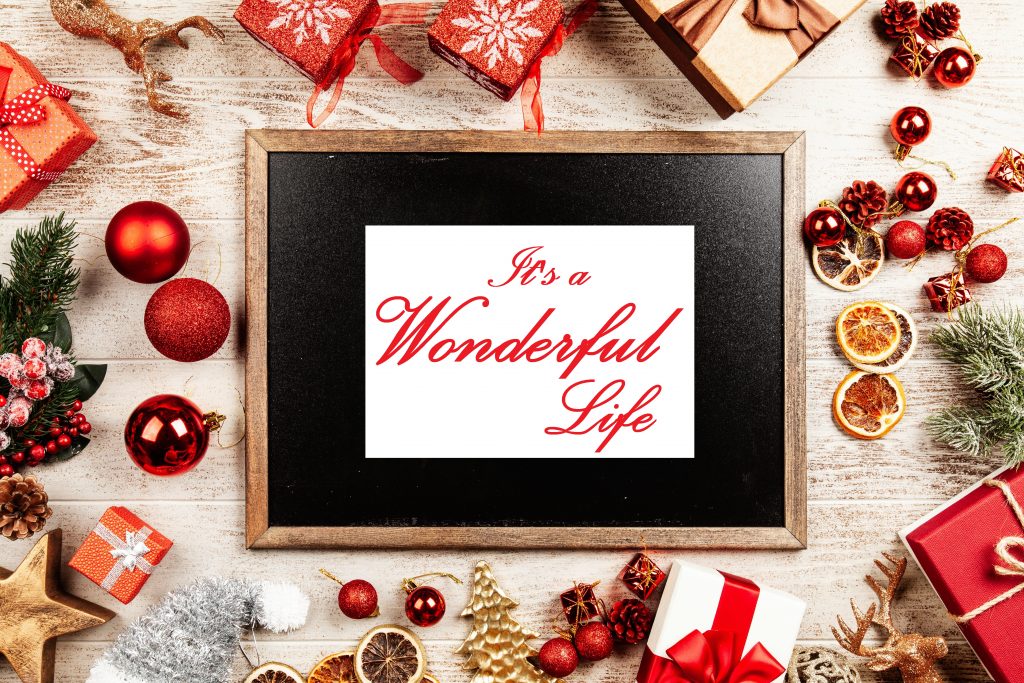 For the record, here is my official position on one of the most controversial aspects of Christmas movies: Die Hard IS a Christmas movie!
One of my favorite Christmas movies has always been "It's a Wonderful Life" with Jimmy Stewart and Donna Reed. If you haven't seen the movie (and you definitely should!), the story line is that Jimmy Stewart's character, George Bailey, sacrifices his dream life to run the family Building and Loan business that is one of the few holdout businesses that cares for the "little guy" in a town predominantly run by the bad guy, "Potter." George goes through hard times, barely surviving as he and his wife raise a family. At a point of pure desperation, when his uncle loses $8,000 (a large sum in those days) of the company money, George considers suicide to be able to collect on his life insurance policy for his family. Fortunately, Clarence, an angel sent to help him, saves him from that. In doing so, Clarence decides to show George what the world would be like if he had never been born.
Recently, it struck me that, for as many times as I've seen the movie, I had never considered what the world might look like if I had never been born. To be clear, it wasn't a self-centered look at how important I was. Rather, it was the view of how God has used me, in good times and bad, to accomplish His purpose. I sat ruminating on the events of my life that would have gone differently without my life involved. In some cases, the differences in the world were drastically different from what I could "see" in my imagination (spouse, children, etc.). In other circumstances, I wished for better reactions to things on my part. In still others, I have no idea how things would have been different without my involvement. The chance encounters to influence others with the love of Jesus are things that I can't and won't know this side of eternity in most cases.
In John 15:16-17, Jesus relates that we didn't choose Him. . .He chose us. He "appointed [us] to go and produce lasting fruit, so that the Father will give [us] whatever [we] ask for, using [His] name." He follows up by saying, "This is my command: Love each other."
So, what will your life add to the world? You have been chosen for a purpose, part of God's plan, for a wonderful life loving those around you.

Merry Christmas from InterLearn!